New Palace Bakery is a Polish bakery in Hamtramck, MI (Detroit) that specializes in homemade baked goods.
It's a popular place on Fat Tuesday, but what about the other 364 days of the year?
#BetterThanBabcia — A sassy campaign targeting women who love to bake, but never have the time. New Palace Bakery's authentic and homemade goods are the quintessential old-world treat for their modern ways.
Starting out with print, the spreads feature larger-than-life goodies that mirror the overwhelming experience of stepping inside the bakery. The bold and sleek art direction also the target to combine nostalgia with moving forward. The tone is a sassy Grandma, or rather Babcia. Credibility is preserved and the conversation can continue with the sign-off: #BetterThanBabcia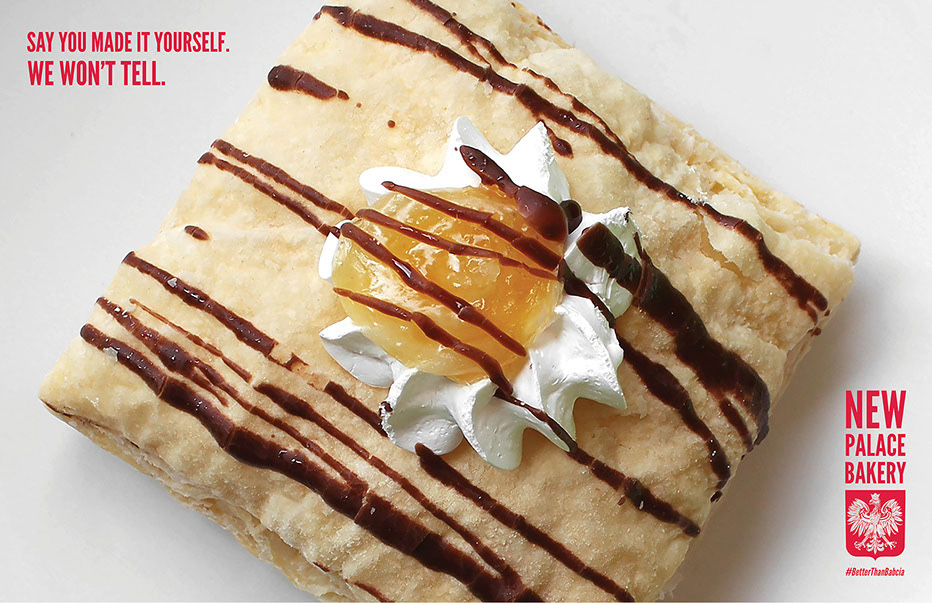 Stop-motion banner ads tease visually and verbally.